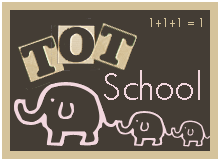 -Shelby Lynn 22 months-
This week in totschool we learned about the letter B. We are only spending one week on this letter because she already knows it, but with all the activities out there to do we could have probably spent a whole year, lol!
For our morning music we listened to Bananaphone by Raffi.
While Shelby Lynn ate breakfast I would read a book that went along with that day's activity. Books we read this week included:
I am a Bunny by Ole Risom and Illustrated by my favorite Richard Scarry
Big Red Barn and The Runaway Bunny by Margaret Wise Brown
Spot goes to the Beach by Eric Hill
Bearobics by Vic Parker
A Babysitter for Billy Bear by Miriam Moss
Activities for the week:
Fine Motor Skill: Beadwork
This activity was a huge hit. I got these beads from Michael's in the dollar section. She spent 30 minutes playing with them. While working with them she not only named the shapes all on her own but also named the colors! Shelby Lynn now recognizes circle, square, star, heart and triangle and knows red, blue, yellow, purple and green. She was not able to put them on the string as the holes were really small, but she did stack them on top of each other which accomplish the goal of practicing fine motor skills.
Art: Paint with water, Mickey Mouse in a Hot Air Balloon
She is saying, "Seeeee!"
Felt Board: Brown, Brown Bear what do you see?
Shelby Lynn did really well listening to the story.
I thought she would do well taking the animals off the board when I called out the color, but she wasn't interested in that, instead she would pick up one and walk around with it saying the name of it. So I guess that was good!
Writing: Making the letter B. For the first time Shelby Lynn allowed me to hold her hand while we made several B's with a pencil. Normally she is little miss independent and doesn't want any help, but this time she let me help! Unfornately I couldn't take a picture.
Snacks: Blueberries, Bananas, Bug graham crackers, and Berry English muffins. For dinner one night we had Cheddar Brats. She is definitely a daddy's girl and gobbled them up!
She also played with these "B" toys this week:
Ball
Barnyard
Bed Bugs
Babydoll
It is really working well having the cart with specific toys on it. She plays with what is on it more then the ones in her toyroom and it is great because they are rotated with each letter! So her toys are getting more use. And as always she slept with her Bunnies! What a great B week we had!
The least sucessful activity of the week was the one I was most excited about. I got this cute puzzle from Target that was a bear that you could pick a different face, dress and shoes for. She enjoyed looking at all the pieces, but had a hard time fitting the pieces in so she gave up pretty quickly and never went back to it this week.
Hmmm, how does this work?
She did well taking the pieces out.
This was the extent of the activity.
Here is my favorite pic from the week:
This is what happens when the beads won't go on the string!
Be sure to click on the Totschool logo at the top of the post to see what others are doing!