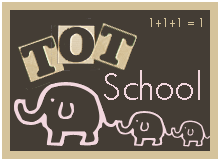 So totschool has been really hit and miss for the last 3 weeks but when I was looking back over what we had covered we have not done too bad. Then end of May and beginning of June was really busy. Shelby Lynn's grammy came to visit, then we were sick, then Shelby Lynn's cousins Charlie, Reaghan, Alena and their mommy and daddy also came for a visit, and then we were sick again, whew, what a few weeks! But here is what we accomplished:
Math
"C"ounting:
Shelby Lynn work on her counting puzzle that I got from Michael's for a $1. She can count to 13 and is really good at that but not so much as putting the pieces back in as she is at taking them out.
She also worked on shape sorting with her "c"ookie jar and sequencing and "c"olors with her nesting cups which you can see in the background.
Outdoor/Physical Activity
Build Sand "C"astles
Grammy bought Shelby Lynn a sandbox to go on our new patio and she really enjoyed playing in it. She basically just pours the sand out right now, but we did also drive "c"ars in the sand!
We also played "c"atch with her ball. She knows how to hold out her hands to catch the ball but hasn't quite figured out how to keep it in her hands. (sorry no pics of this activity)
Home Economics
"C"leaning:
We started talking about cleaning and to get ready for her cousins coming to town, Shelby Lynn helped me clean her toys. She really enjoyed this activity and that made mommy happy!

We also sang the "c"lean up song!
Reading:
We read several counting books this week that featured Shelby Lynn's favorite, Elmo!

Here are some other things we did these past weeks that involved the letter "C":

Hanging with the "C"ousins on the "c"ouch watching "c"artoons:

We went to the amusement park (Kings Dominion) where Shelby Lynn rode the "C"arousel, the "C"ars, learned about waiting in line, and met the Nick Jr "C"haracters:
And here is one of my favorite pictures from Totschool:
Be sure to check out what happened at all the other Totschools by clicking on the imagine below: