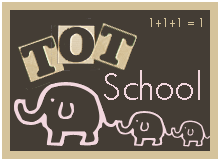 Be sure to click the link above to see what everyone else did this week!
Ladybug, Ladybug fly away home!
Our theme this week was ladybugs. I tried to do a mini lapbook for Shelby Lynn. I don't think she is quite ready for them, but a couple of the activities worked. We also checked out the Grouchy Ladybug by Eric Carle. She normally loves his books but this one I think was a little advanced but she did like the pictures. We also colored a ladybug and worked with magnetic letters and sorting colors. On Friday we got a kid's meal from Chick-fil-a, and I was shocked to find the "prize" a package on ladybugs....yea! Here are some pics of our week:
Coloring the ladybug. You can get it
HERE
She loved using the big girl crayons to color with, she could manipulate them much better than the chunky ones.
Here is part of her lapbook. They are ladybug letters that you can get
HERE
She mainly just took them in and out of the pocket, but as she did, I told her then letters and she repeated, A, Y, G.
Here she is playing with her magnetic school house by Parents, which we bought at Target.
Sorting the letters by color. She really liked this activity.
This pic was taken by Shelby Lynn. I was shocked that she was able to push the button and the pic turned out okay, too! She loves playing with the camera, she gets that from my best bud, Melanie! And speaking of Melanie, her little one, Zoe was very disappointed to learn that this week was ladybug theme and she was not here to help: